PARISH NEWS
THIS COMING SUNDAY IS ADVENT SUNDAY!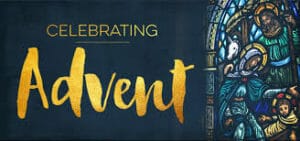 Parish Mass and Lighting of the Advent Wreath at 9:30am followed by Coffee.
Advent Holy Hour and Exposition of the Blessed Sacrament from 3:00pm – 4:00pm.
A very big thank you to all those from our congregation who gave money towards the cost of installing the new LED low cost lamps in Church.
Also thank you for your generosity this year in our Harvest Appeal for Oasis. We sent a cheque for £84-83
CALLING ALL ALTAR SERVERS! The Guild of the Servants of the Sanctuary will be singing their Guild Office at St Andrew's Reading St on Wednesday December 4th at 7:30pm. Fr Paul will be officiating. All servers are very welcome.
GENERAL ELECTION. As Christians we are called to live out our faith in everyday life. This means how we vote should be informed by our faith and beliefs. On Monday December 9th you are invited with other Deanery Churches to a political hustings event for Thanet South hosted by and in St Luke's Church, Ramsgate at 7:30pm
Today – Advent Sunday. 3pm – 4pm. You are invited to a special Advent Holy Hour. Join is for a quiet reflection with Advent readings in the presence of Jesus in the Blessed Sacrament.
The Next PCC meeting will take place at The Rectory on Tuesday December 3rd at 6:00pm.
The next Meditation group will meet at The Rectory on Wednesday December 11th at 7:00pm.
DATES FOR YOUR DIARY: CHRISTINGLE SERVICE – December 8th at 2pm. Tell all the Children!
We begin at 2:00pm making our Christingles with fresh oranges, then at 2:30pm we begin our short service.
FESTIVAL OF NINE LESSONS AND CAROLS December 15th at 3pm. Come and join us for this very traditional Carol Service in the classic tradition of Kings College, Cambridge.
THE SOLEMN MIDNIGHT MASS OF THE NATIVITY December 24th at 11:30pm.
CHRISTMAS DAY MASS 10:00am for all the family with the Blessing of Toys.
Boxing Day – St Stephen Mass at 10:00am.
Dec 27th St John the Evangelist. Mass at Noon.
December 28th The Holy Innocents. Mass at Noon.