January 12th at HTR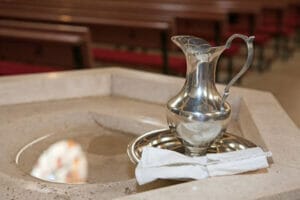 January 12th is The Feast of the Baptism of Jesus. At our Parish Mass at 9:30am we will not only celebrate the Feast of the Baptism of Jesus, but also the Holy Baptism of Alina and Edie Carr. We welcome the family of Alina and Edie and her Godparents today in this special Mass as we also renew our own Baptismal Vows. Please join us after Mass for coffee and fellowship.

Our 2020 Confirmation Course will begin this coming  Friday January 17th at The Rectory from 3pm – 4pm and then repeated for those who cannot make that date on Saturdays at 11am – Noon. The course will run from January 17th until March 14th initially. It is still  not too late to sign up for the course. The Coursebooks are now available from Fr Paul.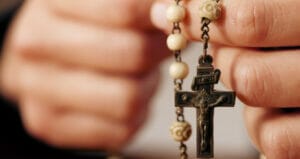 January 15th 7:00pm Meditation Group meets at The Rectory. Fr Paul will lead a visual presentation on the face of Jesus.
The Funeral Mass for Fr Stanley Evans will take place at St Saviour's Church Westgate on Sea. Jan 16th at 1:30pm.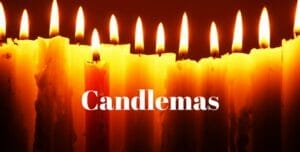 Sunday February 2nd is the Feast of Candlemass. The Presentation of Christ in the Temple. Special Parish Mass and blessing of Candles at 9:30am.  Also a special School Liturgy on Monday at Holy Trinity School at 10am for Candlemass.
The PCC will meet at The Rectory on Tuesday February 4th at 6pm.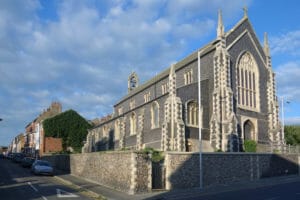 Our Church building is undergoing its Quinquennial 5 year inspection by our architect, Philip Graham on February 13th at 10am. Depending on what the architect finds, this may have a bearing on our financial situation regards repairs etc.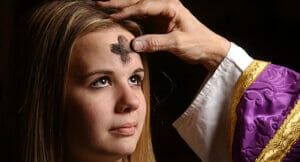 Don't forget that Ash Wednesday is 26th February. This marks the beginning of Lent.  WE offer Mass with Imposition of Ashes at Noon (said)  and a Sung Mass with Imposition of Ashes at 6:00pm. If you feel the need to prepare for Lent by making your Confession, please speak with Fr Paul at any time.