Church closed for Coronavirus precautionary measures.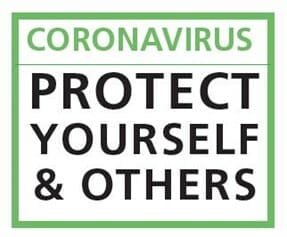 The Archbishops of Canterbury and York are calling for Church of England churches to put public worship on hold and become a "different sort of church" in the coming months to face the challenge of coronavirus.
In a joint letter, Archbishops Justin Welby and John Sentamu said it was now necessary to put public services on hold until further notice.
It comes after the Government announced unprecedented peacetime measures to try to control the spread of the virus, with restrictions on public gatherings, transport and working.
The Archbishops expressed the desire that church buildings may, where practical, remain open as places of prayer for the community, observing social distancing recommendations.
They also invited clergy to maintain the ancient pattern of daily prayer and, where possible, the eucharist – live streaming their worship if they have the resources to do so.
They added: "This is a defining moment for the Church of England. Are we truly are a church for all, or just the church for ourselves.
"We urge you sisters and brothers to become a different sort of church in these coming months: hopeful and rooted in the offering of prayer and praise and overflowing in service to the world."
The archbishops have joined other church leaders in calling for a day of prayer and action this Sunday (Mothering Sunday) particularly remembering those who are sick or anxious and all involved in health and emergency services.
Here at Holy Trinity Fr Paul will keep the the daily prayer of the Church and Mass going in the building. This will not be a public event. Our hall will also cease to be used by outside groups during this time.