Reflection for Easter 4 Good Shepherd Sunday
A Reflection to encourage you to consider the Gospel set for the Fourth Sunday of Easter.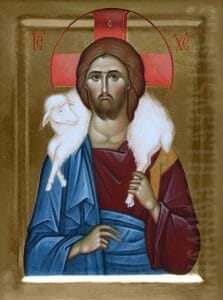 Today is usually referred to as "Good Shepherd" Sunday for obvious reasons when you read the Gospel set for today – John 10: 1-10.
As I was working on this reflection, I decided to do a Google search on the Internet to get some images that would help me reflect more deeply on the reading from our Gospel passage today. I duly went to Google Images and typed in 'Good Shepherd'. 4.2 million images came up! Now, I didn't look at them all – because I do have a life to live, but I did click through a considerable number. And you will not be surprised at all about what I saw. Painting after painting, image after image, presented me with a Jesus in a sort of soft focus, a gentle looking Jesus in the long robe, immaculate beard standing in the middle of a beautiful field or stunning valley, shepherd's crook in one hand, little lamb in the other, being looked on by adoring and loving sheep and just the hint of a loving smile on the lips of the Saviour. You know the type of image as well as I do. There must be thousands – if not millions of pictures like that; what we might call the 'Sunday School image' of Jesus. And this image of Jesus as the Good Shepherd is perhaps one of the most influential of all for many people.
I find this quite troubling in many respects, so, despite the paintings I have seen and the Sunday School images we have all grown up with, I think we need to be aware that the real Jesus, the true Shepherd is not some calm, peaceful Jesus that we can easily romanticize.
A Shepherd who loves his flock enough to die for them, and a flock which has spent so much time with the shepherd, and walked so closely with him, that the sheep immediately know his voice and trust him enough to obey him implicitly and do exactly what he says needs to be very real indeed. The relationship that the Good Shepherd has with his flock is an exact mirror image of the relationship that Jesus has enjoyed with his own Father. We are the Sheep to the Good Shepherd. But the Good Shepherd is a Sheep to his Father, God.
And so, Jesus exhorts us – his sheep – to do no more than he spent an entire life doing himself. Jesus spent hours listening to his Father's voice, doing what the Father asked of him, going where the Father asked him to go, staying close to the Father's will for his own protection, staying close to the Father and enjoying his love. Jesus truly is 'the Lamb of God' because his Father is the Good Shepherd too. And so it is that Jesus leads us by example to the Good Shepherd – who knows what it is to be a faithful sheep – leading us and exhorting us to trust in him to enjoy his protection and his love and to go wherever he leads.
There is no individual word for a sheep. Sheep is a singular noun, but sheep is also the plural. There is no difference, linguistically, between one sheep and many sheep. So, it is with us as Christians: there is no such thing as a singular Christian; we all live in community together, in relationship together. Our identity is bound up with the whole flock and that is why the Eucharist is so important to us because we come together as one community, as one family, as one flock to be fed by the Good Shepherd himself. This is why I believe so many people have been telling over these last few weeks of lockdown just why they are missing the fellowship of the whole Church family.
This is one of the main reasons why on this day we are bidden to think of the Ministry of the Church and to pray for vocations to the priesthood. Where do we find new shepherds to pastor the flock? Where will your next priest come from? When did Holy Trinity last raise up a priest?
When I was ordained way back in 1986 the Bishop prayed over us speaking these powerful words: "You must set the Good Shepherd always before you as the pattern of your calling, caring for the people committed to your charge, and joining with them in a common witness to the world." We were also bidden to proclaim the word of the Lord, to call his hearers to repentance, and in Christ's name to absolve, and to declare the forgiveness of sins. We were ordained to baptize, prepare people for Confirmation and to preside at the Holy Communion – The Mass. We were commissioned to lead our people in prayer and worship, to bless them, teach them and at times even to admonish them, but always to feed them and provide for them, even to searching out the lost in the wilderness of this world. None of this could we do if we simply took the soft Jesus figure that I found so prevalent amid all the Google images. This shepherding task demands real people, tough at times, but always with the kind heart of a shepherd. Might God be calling you to this work in 2020?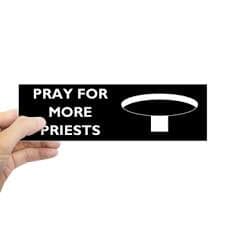 We began by thinking about the artist's impressions of this story; the soft-focus, romanticized image of a gentle Jesus, meek and mild, clutching a little lamb to his chest. But that is so far from the reality of what this image is all about.
The image of Jesus as the Good Shepherd is a challenging image for the Church today. In order that we might be united with the Good Shepherd and united more with each other, are we ready to listen to his voice, are we ready to do his will, here in Holy Trinity and beyond.
Fr Paul