Update on access to our Church – Covid-19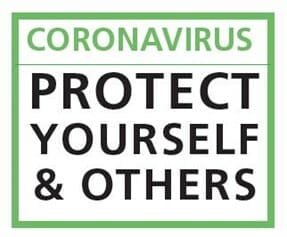 Ramsgate Holy Trinity Church – Our exit strategy. May 12th, 2020
 Dear member of Holy Trinity congregation,
Many of you have been asking me in our regular weekly conversations about what happens next. When will our church be open again for public worship? How many people can enter the building initially?  These are all important questions, and the changing landscape that Covid-19 has imposed upon us will continue to change as we see how the rate of infection decreases. The Government have clearly stated that in the event of the R-number increasing, then a return to stricter lockdown rules will apply once again.
Yesterday – May 11th the Bishop of London, Sarah Mullally, said: "We note from the Government's COVID-19 Recovery Strategy that churches could be open from July as part of the conditional and phased plan to begin lifting the lockdown. We look forward to the time when we can gather again in our church buildings.  The Bishop goes on to say – "We are examining what steps we will need to take to do so safely and are actively planning ahead in preparation. We strongly support the Government's approach of continuing to suppress the transmission of the virus and accordingly, we recognise that at this time public worship cannot return in the interests of public health and safety."
That said, the Church of England has also issued guidance to the clergy on entering the Church building again to pray and to live stream worship. This is not a public act as of this time but can only be performed by the priest and immediate members of his or her household. The Bishops have also issued strict guidelines about the safety of the building as well as water and utilities. Airing the building and cleaning and sterilizing will be carried out in a thorough manner to make the building as safe as possible for that day when we can return in larger numbers. It is evident that this is not that time!
As your parish priest, I am particularly concerned to check our water systems in the church building which have of course been dormant for some weeks. There is a risk of bacterial infection in the systems (e.g. leptospirosis (Weil's disease) or legionella) having accumulated in this time. We will also be cleaning door handles and we cannot use public hymn books or Mass books. This of course for now will not affect us as I will be the only person along with Maggie allowed into Church.
Once we have completed the cleaning and checking of water, gas, and electrics this week, I shall resume the Daily Office of Morning and Evening Prayer at 9:00am and 5:00pm as from next week, but these cannot yet be public events.
As we have no Internet connection in the Church building, I will continue to live stream Mass from the Rectory Oratory on Sundays at 9:30am.  Mass will be offered in Church on occasion to replenish the Blessed Sacrament, but again I am not permitted to open this to be a public act of worship.
It should also be noted that as of this time, the use of our Church Hall by outside groups is not yet possible.
Hopefully, by July we should be seeing the beginnings of a "new normal" appearing in our lives.
In the meantime, keep safe, stay well, and keep in touch.
Yours in Christ's service,
Fr Paul