Notice of Cancellation
NOTICE OF CANCELLATION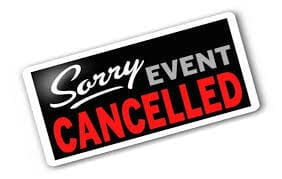 It is with great regret that we must announce the cancellation of our Summer Fair July 18th at Holy Trinity Noon – 2pm.
Also August 17th – 21st The Parish & Forward in Faith Pilgrimage to The Shrine of Our Lady of Walsingham.
Due to the Covid-19 ongoing restrictions the above events are now officially cancelled.
For those people who have paid their £10 deposit for Walsingham, the Forward in Faith Pilgrimage organizers are hoping to use this as a deposit for a 2021 Pilgrimage.