SS Peter & Paul – Sunday June 28th
This coming Sunday – June 28th we will "Live" stream Mass from Church on our Facebook page Sunday at 9:30am. No Live Music at 11:00am!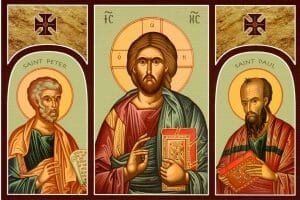 On Sunday we celebrate the Apostles SS Peter & Paul. This is also Fr Paul's 33rd anniversary of Ordination as a priest, and many other priests today celebrate their ordination.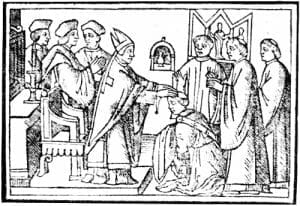 Who were SS Peter & Paul?
Peter, who was named Simon, was a fisherman of Galilee and was introduced to the Lord Jesus by his brother Andrew, also a fisherman. Jesus gave him the name Cephas (Petrus in Latin), which means 'Rock,' because he was to become the rock upon which Christ would build His Church. Peter was a bold follower of the Lord. He was the first to recognize that Jesus was "the Messiah, the Son of the living God," and eagerly pledged his fidelity until death. In his boldness, he also made many mistakes, however, such as losing faith when walking on water with Christ and betraying the Lord on the night of His passion. Yet despite his human weaknesses, Peter was chosen to shepherd God's flock.
St. Paul was the Apostle of the Gentiles. His letters are included in the writings of the New Testament, and through them we learn much about his life and the faith of the early Church. Before receiving the name Paul, he was Saul, a Jewish pharisee who zealously persecuted Christians in Jerusalem. Saul's conversion took place as he was on his way to Damascus to persecute the Christian community there. As he was traveling along the road, he was suddenly surrounded by a great light from heaven. He was blinded and fell off his horse. He then heard a voice saying to him, "Saul, Saul, why do you persecute me?" He answered: "Who are you, Lord?" Christ said: "I am Jesus, whom you are persecuting." Saul continued to Damascus, where his sight was restored. He took the name Paul and spent the remainder of his life preaching the Gospel tirelessly to the Gentiles of the Mediterranean world. Paul was beheaded in Rome in AD 67.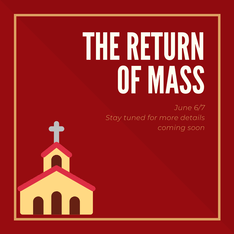 As we are allowed to open again for public worship as from Sunday July 5th, a full and detailed letter will be posted soon as to the details of what our worship will look like on return, and what precautions we will need to put in place for safety and care of the congregation. So please watch this space for details over the next few days.