Sunday August 30th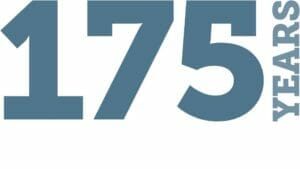 This coming Sunday – August 30th we invite you to join with us for the commemoration of the Laying of the Foundation Stone of Holy Trinity in this our 175th year. Solemn Mass with Procession at 9:30am followed by a Parish Picnic on the Rectory lawn from 12-30pm. The Rectory is at 18 Winterstoke Way. CT118AG
Please refer to the simple Mass sheet on your pew for the Order of Mass. After Mass, please take all papers with you. We are also required by Government to compile a list of names and contact details for Track and Trace. This information will be held for 21 days then destroyed.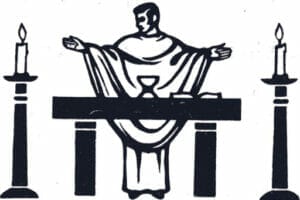 Fr Paul extends his sincere thanks to Fr Michael Morris for covering the Sunday and Wednesday Mass for the last two weeks. Also, thanks to the new Churchwardens Mary and Clive for taking great care of the Church and cleaning over the last two weeks as well preparation for all worship. But also thank you to you all for supporting our parish and it's active ministry as servers, readers and choir/musicians and you the congregation, week by week.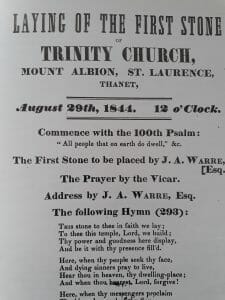 Today at our Parish Mass we recall the Laying of the Foundation Stone of our Parish Church on the 29th August 1844. We rejoice and give thanks for 175 years of our Church and its Christian witness to this community.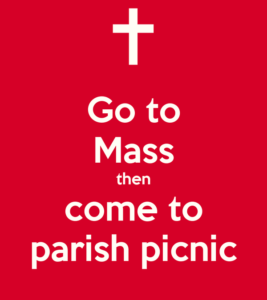 Everyone is invited after Mass to a Parish Picnic on the Rectory lawn from 12:30pm onwards. Social distancing will be observed, and due to current regulations, you will need to bring your own food. A folding chair or picnic blanket might be helpful! (Weather permitting) The Church will provide wine and soft drinks.
ORGAN APPEAL Since we launched the organ appeal only two weeks ago, we now have a total of £16,480 given towards our target to cover all major works. This amount with Gift Aid gives us £19,708. Fr Paul, Churchwardens and PCC would like to express our sincere thanks to you all for the amazing generosity you have shown in such a short time. There is still time for you to purchase an organ stop at £150 each, a coupler at £50 or a key at £20? See the large board with full details.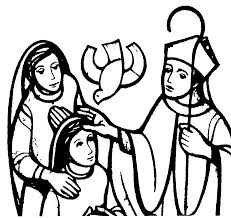 The Sacrament of Confirmation – September 20th. There will be a special Mass with Confirmation on Sunday September 20th at 4:00pm. This liturgy will replace the normal 9:30am Mass that day. We welcome our very own Bishop Norman Banks as the Confirming Bishop. Please pray for Rebecca, Lynette and Dave who are to be Confirmed. Please support this special event if you can.
As from September 1st our normal pattern of weekday Masses will resume.
Tuesday Mass at 9:30am. Wednesday Mass at 6:00pm. Friday Mass at 12 Noon.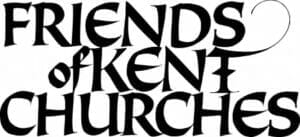 Ride and Stride – 12th September 2020. We are looking for volunteers to open our Church on this Saturday from 10:00am until 5:00pm or to take your bicycle and ride the Churches of Thanet and beyond to raise urgently needed money to save our historic Kent Churches, including our own building. See sign-up sheet in vestibule. Paula Tibbert will be taking part, so please try to sponsor her if you can.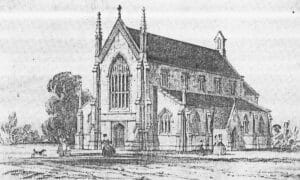 Holy Trinity Church, located on the East Cliff of the town is very special to those of us who worship regularly within its sacred walls. Today – August 30th we recall the day when the foundation stone was laid on 29 August 1844. The architect was Mr Everard Henley and the builder was Mr W. E Smith. The church cost £3,000 to construct on land presented by Augusta Emma d'Este (later Lady Truro). I must admit to being an avid lover of English Churches, and I quote below the Introduction by Sir John Betjeman to the Collins Guide to English Parish Churches.
"The Parish Churches of England are even more varied than the landscape. The tall town church, smelling of furniture polish and hot-water pipes, a shadow of the medieval marvel it once was, so assiduously have Victorian and even later restorers renewed everything old; the little weather-beaten hamlet church standing in a farmyard down a narrow lane, bat-droppings over the pews and one service a month; the church of a once prosperous village, a relic of the 15th-century wool trade, whose soaring splendour of stone and glass subsequent generations have had neither the energy nor the money to destroy; the suburban church with Northamptonshire-style steeple rising unexpectedly above slate roofs of London and calling with mid-Victorian bells to the ghosts on the edge of the industrial estate; the High, the Low, the Central churches, the alive and the dead ones, the churches that are easy to pray in and those that are not, the churches whose architecture brings you to your knees, the churches whose decorations affront the sight – all these come within the wide embrace of our Anglican Church, whose arms extend beyond the seas to many fabrics more.
From the first wooden church put up in a forest clearing or stone cell on windy moor to the newest social hall, with sanctuary and altar partitioned off, built on the latest industrial estate, our churches have existed chiefly for the celebration of what some call the Mass, or the Eucharist and others call Holy Communion or the Lord's Supper.
Give thanks today for our Parish Church of the Most Holy Trinity and all that stems from it in terms of our spiritual life and worship. Pray with thankful hears for the past 175 years of our history, and dare to ask God for his blessing on what comes next for us in this present time. Fr Paul