CHILDREN CAN NOW LEARN TO PLAY THE ORGAN AT HOLY TRINITY SCHOOL
GREAT NEWS FOR HOLY TRINITY SCHOOL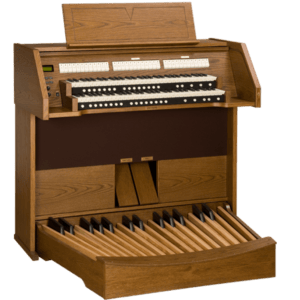 At Holy Trinity Church in Ramsgate we are very fortunate to have a fine three manual pipe organ and a very accomplished Director of Music and Organist in Mr Steve Ansell. However, there are many churches across the land that cannot find an organist to accompany regular worship services. At Holy Trinity Church of England School which is attached to our parish, we are taking the success of our School Choir and music department under the direction of Mr Sean Darrock to another level! Aware that organists do not grow on trees,we have partnered with Viscount Organs of Bicester in Oxfordshire and the Royal College of Organists to install a free loan instrument, thanks to the incredible generosity of Viscount Organs and a bursary scheme sponsored by the Royal College of Organists to inspire, train and encourage young people to take up the organ at Holy Trinity School.
The organ will also be used in school worship, Carol Services and Concerts.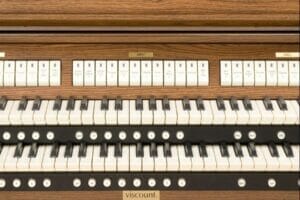 The specification of the organ.
Pedal (10 Stops)
Open Wood 16
Open Metal 16
Bourdon 16
Principal 8
Bass Flute 8
Choral Bass 4
Mixture IV
Trombone 16
Trumpet 8
Clarion 4
Great (10 Stops)
Double Diapason 16
Open Diapason 8
Claribel Flute 8
Principal 4
Harmonic Flute 4
Twelfth 2.2/3
Fifteenth 2
Tierce 1.3/5
Full Mixture IV
Trumpet 8
Swell (11 Stops)
Rohr Flute 8
Salicional 8
Voix Celeste 8
Principal 4
Stopped Flute 4
Flageolet 2
Mixture IV
Contra Fagotto 16
Cornopean 8
Oboe 8
Clarion 4