Join us for a Zoom Coffee time after Mass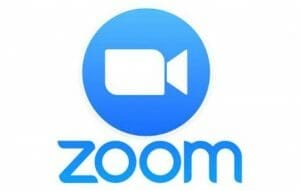 The people of God at Holy Trinity Church in Ramsgate invite you to join with them on Sunday Morning for Coffee and Fellowship.
Mass at 9:30AM "live streamed" followed at 11:00am by Zoom Coffee.
Join Zoom Meeting

Just click on the link below
How do I join a Zoom meeting?
There are various ways to join a Zoom meeting:
With the Zoom app on your desktop
Through a link via your email invitation
From the Zoom website
Note:  The host will have to start the meeting first so you can join or the host enables 'join before host'.
From the Zoom app:
Open the Zoom app on your desktop, Start button, Zoom folder, start Zoom
Click on Sign in
On right side menu Select "Sign In with SSO"
Enter your USQ username and password if prompted
Click on Join
Enter the Meeting ID (this is displayed in the email invitation)
You can then choose  whether to come into the meeting with your audio or video enabled or disabled
Email link:
You will receive an email invitation from the meeting host
Click on the link in the email (join via PC, Mac, iOS or Android)
You will be taken to the meeting