Opening of Church for public worship and change of time for Sunday Mass

To all the People of God at Holy Trinity Church in Ramsgate.
As Lent 2021 approaches, we are looking forward to our spiritual journey from Ash Wednesday through Holy Week to Easter. The good news is that the PCC have agreed to re-open for public worship on Sunday March 7th. We fully appreciate that some people will still feel uneasy about returning to Church, but others are more than keen.
We want to impress on all our congregation that our Church will be cleaned before and after each service, and that the law still requires face coverings to be worn by all, and that social distancing is still vital when in Church. If we observe these rules, we believe we can return safely to our worship for this most powerful of seasons in the Church's year. We fully understand it is your decision whether to attend or stay home for a little longer.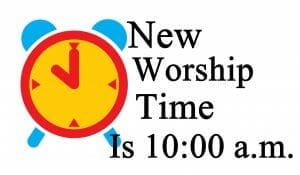 It is therefore our plan to re-open for Sunday Mass from March 7th.  We will also move to the later time of 10:00AM permanently from that date, and in so doing, we hope that we have listened carefully to many members of our congregation about suitable times of worship.
ASH WEDNESDAY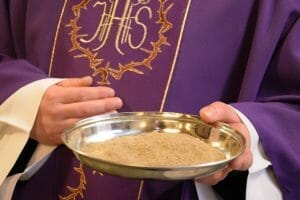 Until March 7th we will be offering "live streamed" Mass as usual. On Ash Wednesday Mass will be streamed on Facebook at 6:00PM for the two parishes which will also be available later via YouTube.
The Imposition of Ashes this year will take place at the Church door of Holy Trinity from 10:45AM until 11:15AM for outdoor Ashing. Fr Paul will then travel to Deal to be at the door of St Andrew's from 1:00PM – 1:30PM.  The priest will sprinkle ashes on the top of people's heads, rather than marking foreheads with ashes to be Covid safe.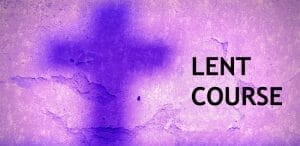 Zoom Lent course on Wednesday evenings at 7:00pm open to all and based on a Lent Course entitled "By His Wounds".  You can order course booklet in advance. The course will run for 5 weeks.  By His Wounds: Lenten Study Guide by Tony Castle is available on Amazon and Eden.
Fr Paul Blanch is inviting you to a scheduled Zoom meeting. Topic: Lent Course
Time: This is a recurring meeting   Join Zoom Meeting
https://us02web.zoom.us/j/82823705374?pwd=T3Z6d3hZSDM2UnFDRVQrMi9YMnY5Zz09
Meeting ID: 828 2370 5374    Passcode: 900660
     THE HOLY WEEK LITURGIES
Palm Sunday March 28th    The Palm Sunday liturgy beginning in the hall with blessing of palms and procession and Parish Mass with the Passion according to St Mark. Mass begins at 10:00AM  
Maundy Thursday   April 1st   The Mass of the Last Supper at 6pm followed by a one hour watch at the Altar of repose.
Good Friday    April 2nd     The Solemn Liturgy of the Passion at 3pm.
No Easter Vigil on Saturday night.
Easter Sunday  April 4th   Easter Day Parish Mass 10:00AM with the blessing of the Paschal candle and renewal of baptismal vows.