MOTHERING SUNDAY AND BEYOND MARCH 14TH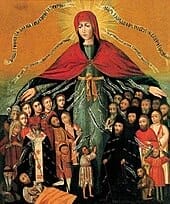 MOTHERING SUNDAY
This coming Sunday we invite you to join us for our special Sunday Parish Mass March 14th. 10:00AM.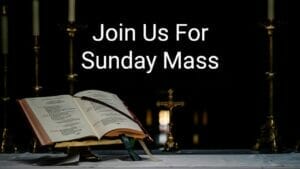 Tuesdays in Lent: Mass at 6:00pm with Homily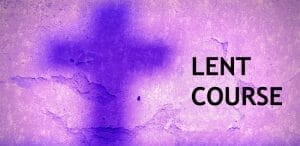 Wednesdays in Lent is our Zoom Lent Course at 7:00pm entitled "By His wounds."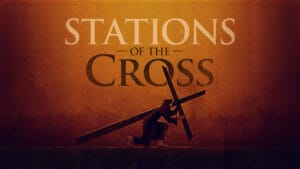 Fridays in Lent: The Stations of the Cross at 12 Noon
On this Mothering Sunday we hear the words of Jesus from the cross in John 19 and we see Jesus' compassion and his concern for his mother. Entrusting Mary and the beloved disciple to one another as mother and son, Jesus teaches us that the community of his disciples needs to have that same spirit of mutual care and concern. He is inviting us to acknowledge a responsibility for one another, whether or not we have ties of biological kinship. What (perhaps small) step can our church take this Lent to be a community which nurtures those who lack security and love – whatever their age and background?
You will see below, the image of Our Lady of the Protecting Veil. In the tenth century, a man called Andrew, had a vision of the Holy Virgin as the God bearer praying for the world while spreading her veil over the Church he was in. This vision became one of the most beloved representations of Mary in the Eastern Church. Mary, the Mother of God, Mary, the spiritual mother of all Christians, looks after and protects all her children.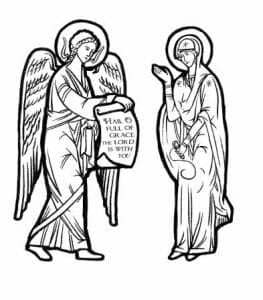 Thursday March 25th is Lady Day or the Feast of the Annunciation. Will you join for us a special mass at Noon?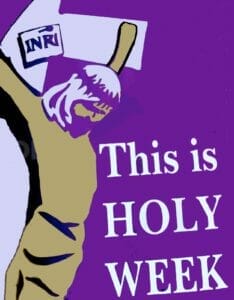 PALM SUNDAY 28th March The Liturgy of Palms and Parish Mass with the reading of the Passion. 10:00AM
Monday, Tuesday, Wednesday of Holy Week Mass at 6:00PM Stations of the Cross on Wednesday at 5:00PM.
MAUNDY THURSDAY April 1st
9.00am Morning Prayer. No Evening Prayer as attending evening Mass of the Lord's Supper. Mass of the Last Supper at 6:00PM followed by the Watch at the Altar of Repose until 9:00PM. The Liturgy of Footwashing is not permitted under Covid-19 rules.
GOOD FRIDAY April 2nd
9.00am Morning Prayer. Stations of the Cross for Children and Families at 10:00AM. The Solemn Liturgy of the Passion 3:00PM. No Evening Prayer.
HOLY SATURDAY April 3rd
9.00am Morning Prayer. The Easter Vigil for both parishes at St Andrew Deal. 8:00PM. Fr Paul and all the clergy will concelebrate and all are invited from our two parishes to share in the First Mass of Easter.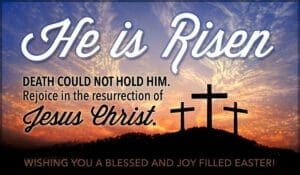 Easter Day Festal Mass with Renewal of Baptismal Vows at 10:00AM.