News and events for the week beginning April 18th
This coming Sunday April 18th we invite and welcome you to join us for our Parish Mass at 10:00AM. Fr Michael Morris is our celebrant and we warmly welcome as our preacher, The Bishop of Dover, The Right Reverend Rose Hudson-Wilkin.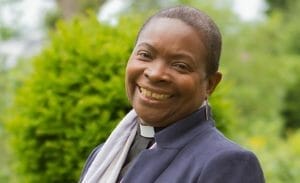 On this Third Sunday of Eastertide we get another tantalizing glimpse of the risen Jesus appearing to his disciples. Peace be with you is his opening line. Perhaps the disciples were not really looking for Jesus. They were sure he was lost forever. And then he was there with them… walking and talking, explaining scripture, opening doors to spirituality. He moved with them so easily, so unobtrusively that they did not recognize the risen Saviour until he revealed himself in the simple act of sharing of food.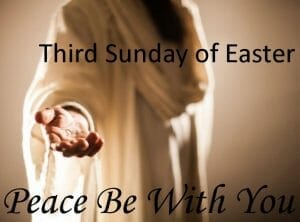 Could this week's gospel be any clearer? The risen Christ is with us always… all through the day, in everyone we meet. But too often, he goes unrecognized. He is only a Sunday presence at best… here for the breaking of the bread and then ignored in our own self-absorption. That is not God's plan. We are meant to live in the risen Christ… continually, not spasmodically… actively, not abstractly.
Fr Paul will be in hospital for surgery tomorrow. He is shielding before his operation and will need to take at least two weeks off duty after surgery. This will mean that from today until May 5th there will be no midweek Masses. Fr Paul is hoping to resume the Wednesday Mass on May 5th.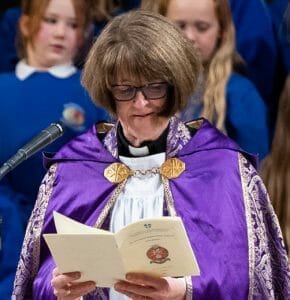 On Sunday May 2nd The Archdeacon of Canterbury, The Venerable Jo Kelly-Moore will be the preacher at the 10:00AM Mass.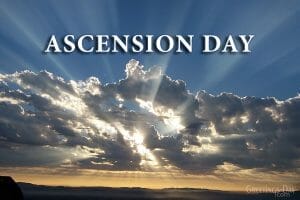 Ascension Day is May 13th. Sung Mass at Holy Trinity 7:00PM. It is hoped that this Mass can be a joint event with our friends from Deal joining us here at Holy Trinity.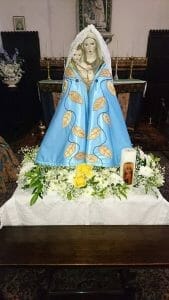 The May Devotion – It is hoped that we can have our annual May Devotion to Our Lady on Sunday May 16th with the usual procession. Watch this space for full details.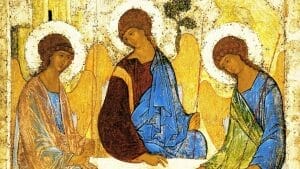 May 30th is The Feast of the Most Holy Trinity. This is our Patronal Festival. Festival Mass at 10:00AM.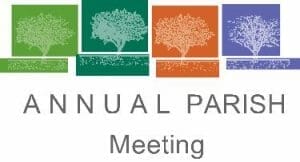 Our Annual Parish Meeting will now take place in Church on Sunday June 6th due to further Covid restrictions and the Bishop of Dover has extended the time by law until June 30th for all meetings to have taken place and election results notified to the Diocese. Is God calling you to stand for election to office by the congregation, to serve and commit to working to make our church a place of deep Christian and Catholic apostolic witness? Official forms for the election of Churchwardens and PCC will be in Church soon.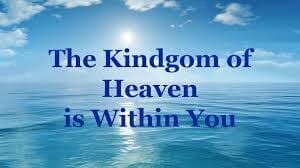 The Blessing of the Sea – Bank Holiday Weekend MAY 31st. We have been invited by our neighbours at St Augustine's and St Ethelbert's Roman Catholic Church to be part of their celebrations for The Blessing of the Sea at 2:00PM. Watch this space for further information.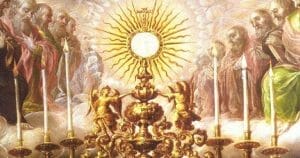 CORPUS CHRISTI FESTIVAL 2021 It is hoped that our two parishes of Holy Trinity and St Andrew's Deal will come together for the annual Corpus Christi Mass and Procession around the streets of Deal on Thursday June 3rd at 7:00PM. This is quite a spectacle and a wonderful way to honour Our Lord Jesus.