CHRISTMAS WORSHIP AT HOLY TRINITY 2021
CHRISTMAS WORSHIP AT HOLY TRINITY, RAMSGATE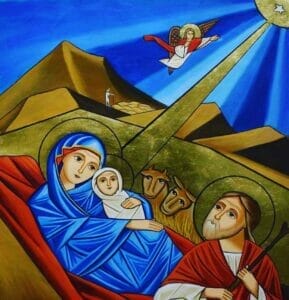 Christmas Eve: The First Mass of Christmas at 9:00pm.
(There is a Midnight Mass at our sister parish of St Andrew's in Deal for those who want the later Mass).
Christmas Day. Sung Mass of Christmas Day with Carols at 10:00am.
Sunday December 26th (Boxing Day) The Feast of the Holy Family 9:00AM Parish Mass. (Said)
December 28th The Holy Innocents Mass at 6:00PM
December 29th St Stephen (trans) Mass at 6:00PM
January 2nd Sunday The Epiphany of the Lord 9:00AM Parish Mass with the Blesssing of Chalk and Procession of the Three KIngs.