Latest News!
Last Sunday Januaruy 16th at Mass in both our Churches, Fr Paul announced his forthcoming retirement as our Rector.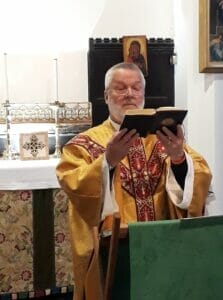 This will take effect from September 30th of this year.
This allows the process to find his successor to begin sooner rather than later. We have already begun conversations with the Diocese of Canterbury and the Bishop of Richborough.
Fr Paul has outlined that it will be very much business as usual until the date he leaves us.
Fr Paul is sixty six years of age in just a few weeks time, and this decision has not been taken lightly, but after much prayer and reflection.