Our Patronal Festival and beyond – June 12th
The Parish Mass every Sunday at 9:00AM.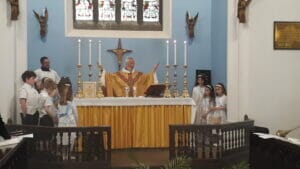 Sunday School is back today.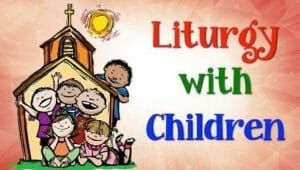 This Sunday June 12th is our Patronal Festival – The Feast of the Most Holy Trinity. Today we welcome Canon Fred Arvidsson as our preacher. Fr Fred has served as a parish priest and school chaplain at the Kings School in Canterbury and as a Minor Canon at the Cathedral. He is also a Canon of Antsiranana in the Indian Ocean.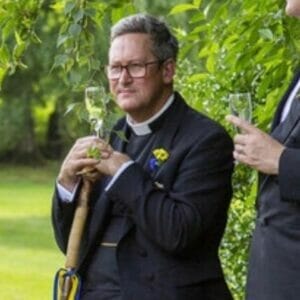 We also welcome Fr Michael Morris and Fr John Chater as concelebrants with Fr Paul. Please join us in the Hall after Mass for Wine and Buffet.
Hymns: 146, 421, 159, 343.
Readings at Mass today: 1st Reading: Proverbs 8: 1-4, 22-31. Psalm: Ps 8:. 2nd Reading: Romans 5: 1 – 5. The Gospel: St John 16: 12-15.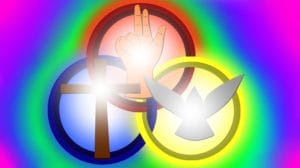 This Sunday, we celebrate the Solemnity of the Most Holy Trinity. We are invited to consider what we believe about God. We acknowledge that God reveals himself to us in his relationship with the Son and the Holy Spirit.
Each of us who has been baptized shares in the life of the blessed Trinity and shares in the Church's mission of inviting others to share in God's love. Whenever we make the Sign of the Cross, we are reminding ourselves that we are united with God through our Baptism and share in the life of the blessed Trinity.
This week as we return to the liturgical season of Ordinary Time, we are called to reflect on the essential message of our faith – Christ has died, Christ is risen, Christ will come again. It is in this mystery that God gives life to the Christian community and gives us the strength to face another day. As Christians, we claim the cross of Jesus as a mark of our identity. When we make the Sign of the Cross, we name ourselves Christians by saying the name of God, who is three Persons in one—Father, Son, and Holy Spirit.
This feast of the Holy Trinity invites us into this divine relationship with God whose love will never let us go. When we look back over our lives, how have we truly lived out our communion with God? Have we truly reached out to others and shared the good news of hope and love in Jesus' name?
Every Friday Free Coffee served from 10:30AM. Mass at Noon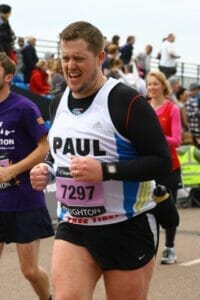 PLEASE PRAY FOR YOU NEW CHURCHWARDENS Paul Gorham and Peter Hulcoop who will be admitted to the Office of Churchwarden at Canterbury Cathedral on June 14th at 7:30PM.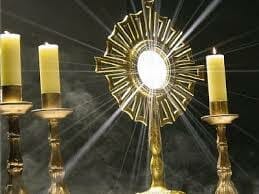 NEXT SUNDAY JUNE 19TH IS CORPUS CHRISTI SUNDAY. On this day we shall offer a special Mass in thanksgiving for the institution of the Holy Eucharist with a concluding Procession and Benediction of the Blessed Sacrament.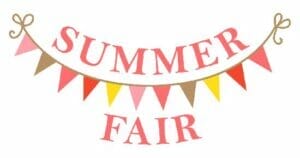 The people of St Andrew's in Deal invite you to their Summer Fair on Saturday June 25th at 10AM.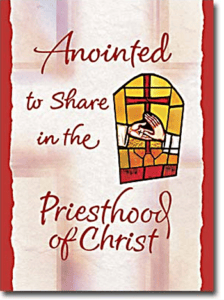 Fr Michael Morris will be celebrating his 40th Anniversary as a Priest on July 9th at Holy Trinity Church. There will be a Concelebrated Mass at 11:00AM followed by a Reception at the San Clu afterwards. This is quite a milestone. Please come and help him celebrate.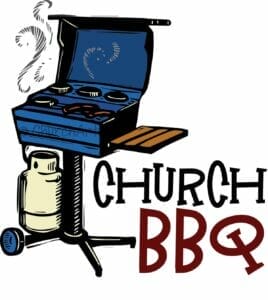 You are invited to a Church BBQ All five of the Parishes of the Society of St Wilfrid and St Hilda in Canterbury Diocese are getting to together on July 31st for a BBQ at St Michael's Church in Harbledown, Canterbury at 3:00PM. Cost is only £2 for food and bring your own drinks – wine, beers or soft drinks. Lifts can be arranged, see Fr Paul for details.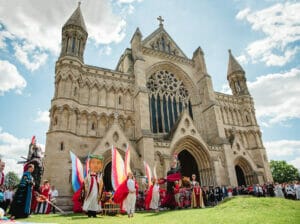 RICHBROUGH FAMILY DAY. Will you join us for a wonderful day out at St Albans' Abbey on August 13th. Coach from Holy Trinity and St Andrew's to St Albans in Hertfordshire. There will be a glorious Mass in the Abbey, Lunch with Bishop Norman and a great day with some time for shopping or sightseeing in city of St Albans. Sign up sheet out soon.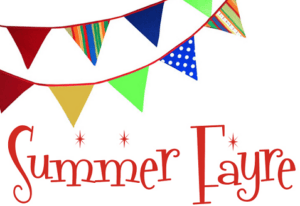 Our Summer Fair and Afternoon Teas will take place at Church on July 23rd form 2:00PM till 4:00PM. Offers of Bric a Brac, Cakes and Homemade Jams etc gratefully received. Please churchwardens.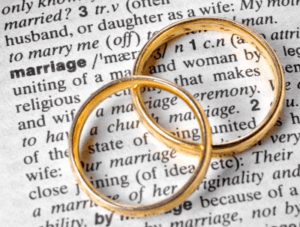 CHRISTIAN MARRIAGE Please pray for Samantha Hembling and Jason Green to be married at Holy Trinity Church on Friday July 29th at 2:00PM.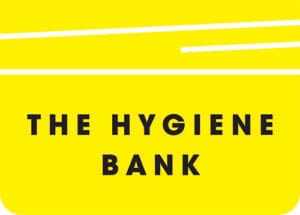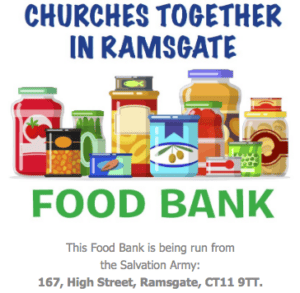 PLEASE REMEMBER THE FOOD BANK AND HYGIENE BANK.